Don't Delete Me
I'd searched for love my whole life, especially after my father's death when I was 12, not knowing I ached for what I'd lost that day and all the years after. I rummaged in all the wrong places for someone to love me. My quest left a trail of two divorces and my heart broken by a few boyfriends, including a sexy Italian, a rich older man, and a deceitful minister. After a 4 year break from relationships, at 54, I was ready to try again.

Talking With Your Parent About Aging and Death
Aging is a stage of development for both an aging parent and for their adult child. Even when the parent is relatively healthy, both must negotiate this new phase. For example, when adult children help their arthritic parents put on shoes and socks …   and when those parents have to ask for help … it's a moment that causes each of them to take notice.

Talking About End-of-Life Decisions Won't Kill You
Long before she died, my mother gave me a gift that would shape both my future and her remaining years: A frank conversation about her wishes for the end of her life.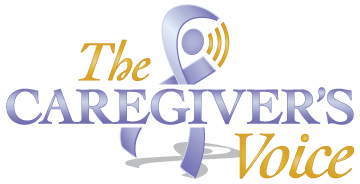 How I Healed My Relationship With My Mother Before She Died
When beloved celebrities like David Bowie, Alan Rickman, Abe Vigoda, and Maurice White die, we remember the sights and sounds of their performances, the joy and laughter they triggered.  Grieving for these beloved strangers can be intense—and may even serve as an outlet for tears that were not shed when someone close to us died.

How I Harnessed the Wisdom of My Inner Critic and Finally Became an Author
For too long, fear and blame stopped me from writing. The decades ticked by without me completing a book—something I'd wanted to do my whole life. I was immobilized by fear of not being good enough. I blamed my father for expecting perfection and critical junior high English teachers who stole the fun I had as a child when I felt free to be seen and heard.

Seven Tips for the Exhausted Caregiver
I'd been my mother's caretaker for six years when one day I had the image of myself as a juggler. As I observed the juggled balls dropping to the floor and melting like Dali's clocks, I recognized burnout had overshadowed my ability to balance Mom's increasing health needs—such things as making sure she took her daily pills or saving her life in the middle of the night when her oxygen ceased working— and my work life as the Executive & Program Director of a nonprofit for grieving children and their families.

Writing About the Dead
My mother and I had many conversations while she was alive, but I learned the most from the ones we had after she died. These replays of actual discussions appear in my book The Space Between: A Memoir of Mother-Daughter Love at the End of Life (She Writes Press, April 2016). I didn't initially intend to write about my mother, but once I started, I found myself on an exploration and excavation of our relationship through the prism of the last six years of her life when a life-threatening condition necessitated she live with me. Our story took hold and never let go until I finished writing the last page.

How to Write and Publish A Book
Many of us say we want to be a writer and publish our memoir. But do we really? If everyone who wanted to be a writer actually wrote, all those want-to-be-writers would be authors or at least know they had completed the book they always professed wanting to write. One thing is for sure, if you don't write, you will never become a published author.

Mother-Daughter Caregiving – In Honor of Mothers' Day
Parents are expected to take care of their children, but they usually do not anticipate a future where their children will take care of them. Nor are adult children prepared to take care of their parents. Due to the record longevity of our parents, more and more of us are expected to participate in caregiving. So, anticipate a longer-term, intimate relationship between adult child and aging parent.